QUICK WINS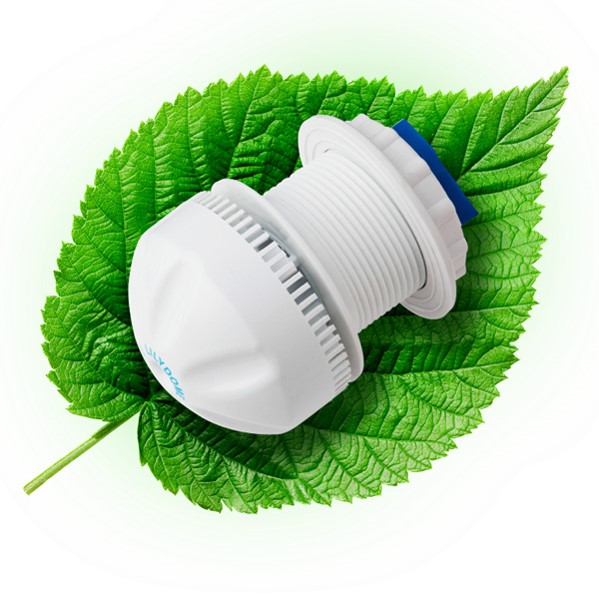 WATERLESS URINAL WASTE SYSTEM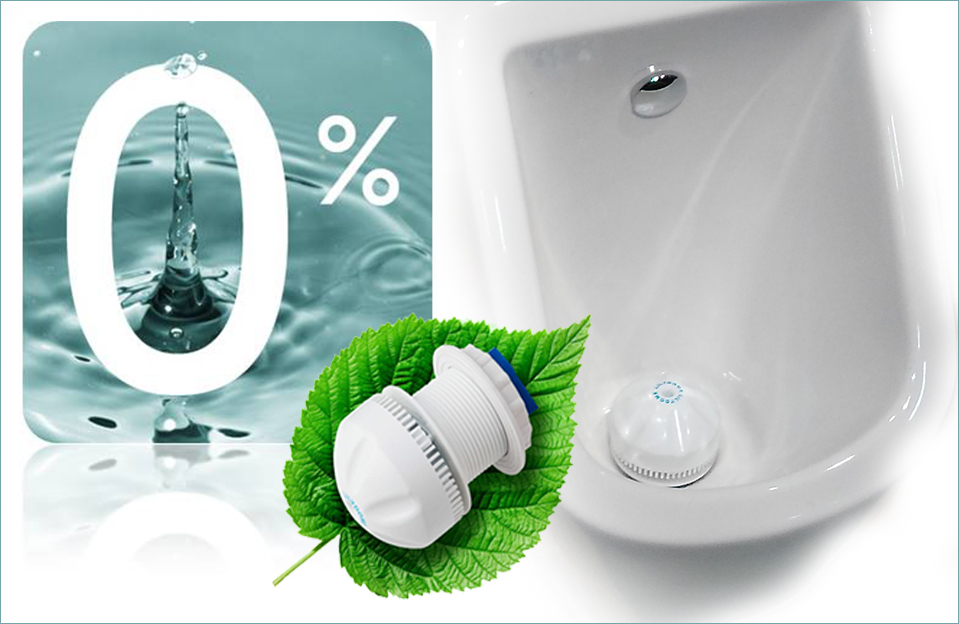 Benefits of Using A Waterless Urinal
---
1. SAVE WATER 2. SAVE MONEY 3. IMPROVE HYGIENE
4. REDUCE ODOURS 5. 100% WATERLESS
A waterless urinal is a plumbing fixture designed to eliminate the need for water in flushing urinals. Instead of using water to move waste through the system, the urinal uses a special trap that collects liquid waste and allows it to pass through without the need for flushing.
ONE TOUCH TAP
1.Open and close the water just "One Touch".
2.Water saving rate UP TO 80%, save water bills easily.
3.Suitable for Pulic Restrooms, Hospitals and other shaed spaces.
4.Convenient, and reduces the risk of spreading of Germs and Virus.
---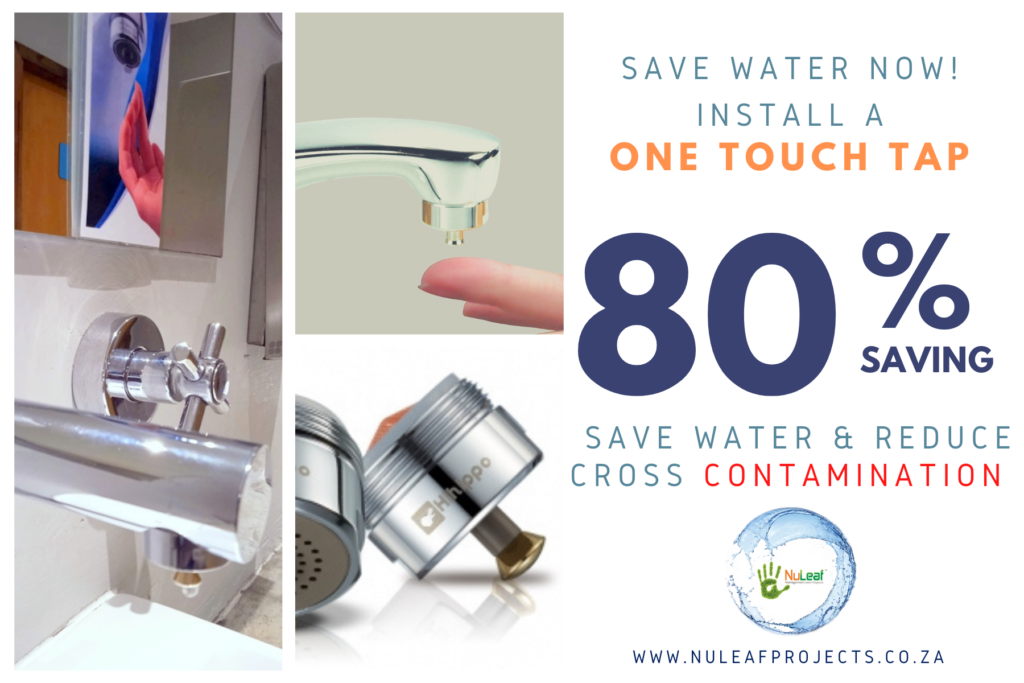 ECO SHOWER HEAD
An Oxygenics Eco-Showerhead is a special type of showerhead that mixes air with water to create a powerful and invigorating spray. Eco-Showerheads are designed to increase water pressure while using less water than traditional showerheads, making them more efficient and eco-friendly.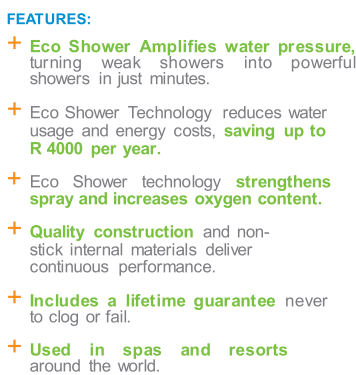 WATER SAVING AERATOR – FOR ALL PUBLIC WASHROOMS

Mist Spray Nozzles for Water Saving
Mist spray nozzle is a fog type nozzle that is designed to spray water/liquid in a form of mist/fog. Mist nozzles save more water than conventional taps with the same experience.
---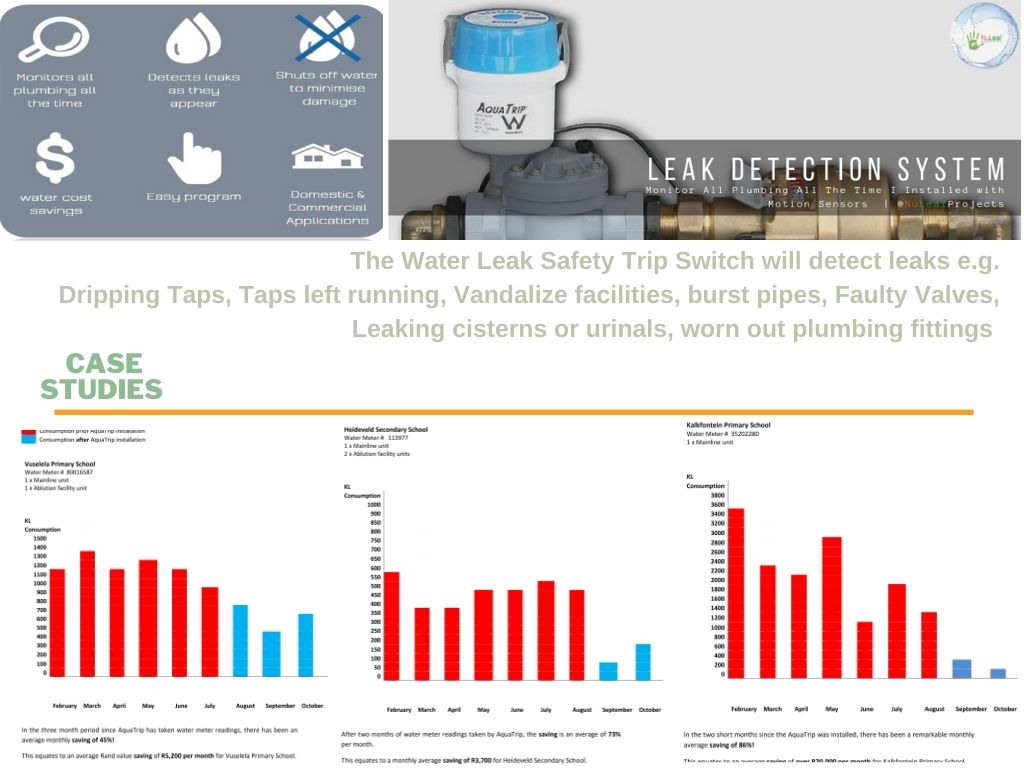 AQUA TRIP – Designed for a retrofit installation. A submersible, standalone unit that communicates wirelessly with a remote control unit.
What does AquaTrip do
Advanced leak protection & reaction for all water lines that gives the user more control. Patented leak detection sensor with automatic water shut off
AquaTrip saves water by removing water wastage resulting from leaks or faulty reticulation
Uses
Residential and holiday homes, shopping precincts, irrigation zones, sports complexes, creches, gyms and small office parks.
Best known for –Covering irrigation lines, residences and holiday homes.
Key features:
Submersible unit
Wireless remote control
Programmable any day exclusion periods.
Water meter integration.
For safety, all units are designed with an emergency manual override system for total peace of mind.
Available products
AT201 standard
AT301MV – controls up to 16 valves
AT401 – deluxe wireless controller